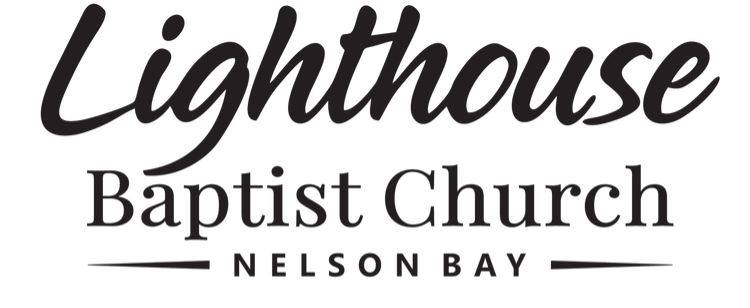 Offering Hope – Sharing Jesus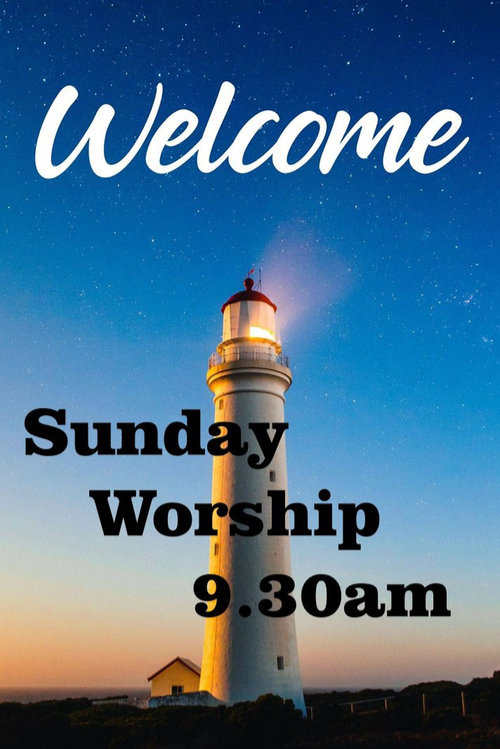 Lighthouse Baptist Church meets at 9:30am on Sunday mornings at 19 Government Rd, Nelson Bay
We want to warmly welcome you. At Lighthouse Baptist church we are about "Offering Hope by Sharing Jesus".
We are passionate about loving God and sharing the joy that Jesus brings. We are a bible believing, family orientated and contemporary church community.
We are committed to
declaring Jesus Christ as Lord,
sharing the good news that Jesus has come to save
practically showing the love of Jesus to all.
We are part of the wider denomination of Baptist churches which operate nationally and internationally, as a committed member of the Baptist Association of NSW & ACT.
Our message is streamed each week online from about 9.45am.
Click the You Tube icon to access Live Stream and to access past services from our You Tube channel
This Month's Activities
3rd Sept - Communion Service - James 3: 13-18 "Wisdom from above" - Bob Huggett
10th Sept - Haggai 1: 1-11 "A call to build God's house - Barry Morris
17th Sept : Haggai 1: 12-15 "Beginning the work" : Barry Morris
24 Sept : Hagai 2: 1-9 "The best is yet to be" : Barry Morris
Revival Prayer Meeting
Before church each Sunday from 9am in the prayer room.
Mission Prayer Meeting
Monday September 11th at 9:30AM. Venue to be advised.
Harbourside Haven Singing
Harbourside Haven singing is scheduled for Thursday 14th September 10.10am for 10.30am at Harbourside Haven Nursing Home, Shoal Bay.
We meet at 10.10am to complete a COVID test as a requirement to enter the home.
Church Prayer Meeting
This month's after church prayer meeting is Sunday 24 September
Church Luncheon dates
Our church luncheon will be on Sunday 17 September following morning tea. Please come and join us as it will be an opportunity to meet with our Missionaries Tobias & Heather Houston. Diary dates for future church luncheons 29 October, 10 December.
Young Women's Group (Ladies Mentoring Group)
Term 4 commences Sunday 15 October 5.00pm – 6.30pm.
Playtime and More
Anyone interested in experiencing "Playtime & More" in action is welcome to drop in on Friday mornings during School term between 10am-12 noon. Playtime is also seeking volunteers. If you are available to assist, please contact Sandy.
Term 4 commences Friday 13 October 2023
Grandparenting Conference, Saturday 16th September,
Gateway Presbyterian Church.
Details for the livestream at Gateway are still to come. The conference runs from 9:00am to 4:30pm and Gateway will provide morning tea and lunch at a cost of $30 per person (Need to confirm if this includes registration).
---
Coming events
Creating Safe Spaces Course 15th October 1pm – 4pm
at Lighthouse Baptist Church
Please mark this date now as one of high importance.
As well as all involved in ministry programs, we would like as many of our members as possible to participate as this is an important part of being a Safe Church.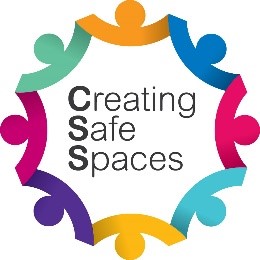 Ideas that changed the world
This is a DVD-based course about the four key gospel truths and people of the Reformation. Pastor Barry will run it in the church on four Sunday afternoons at 4:00pm, followed by a light dinner. The dates would be October 22 and 29, November 5 and 12.